NorthGrid Solar Inc. is a privately-owned Ontario (Canada) corporation focused on servicing the renewable energy market and providing industry-leading services and solutions. The company was founded in 2009 by the principals of Generation PV Inc., a leading renewable energy solutions provider in Canada. Recently, the business operations of the two companies have been merged.
NorthGrid Solar provides full project development and/or turnkey construction services for clients from concept to completion. Customers benefit from a multidisciplinary team of professionals who manage feasibility studies, structural and electrical engineering, permitting and third-party interaction, procurement, construction, commissioning, project management and long-term operational support.
NorthGrid Solar International Inc. is an associated company conducting similar business activities for international clients.
NorthGrid Services Inc. is an associated company providing project operations and general construction services.
Decades of Projects Experience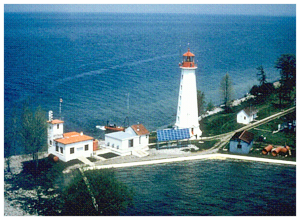 The team at NorthGrid Solar represents more than 70 combined years of experience in all phases of the renewable energy business. From solar module assembly and grid-tie inverter development to system design and installation, our people have been there! Our involvement with renewable power technology extends from 1982 to the present, successfully providing reliable power solutions in 60 countries around the world. The following is a selection of interesting projects for your reference:
CANADA
Commercial Feed-In-Tariff (FIT) Projects
Turnkey development, design, construction and ongoing operations of over 25 commercial FIT projects from 10 kw to 700 kW in size, representing over 6,000 kW of capacity added to Ontario's electricity supply. A majority of these projects utilized NorthGrid's proprietary elevated mounting system, and depend on NorthGrid's M3 Service to monitor, maintain and manage their operations. Clients include independent business owners, energy developers, municipalities, community co-operatives and First Nations.
Private MicroFIT Projects
Designed and constructed numerous MicroFIT projects for residential, farm and NGO owners across Ontario.
Mutual Insurance Company
NorthGrid provided Project Management services to an Ontario Mutual Insurance company building a new headquarters facility. We managed the development process with the municipality, oversaw the design and engineering work, and conducted the tendering process to select a General Contractor for this $5+ million project.
Regional Ontario Municipality
Provided technical advisory services for a large Regional Municipality that involved site inspections and mapping, preliminary solar PV project design, feasibility assessment and business case development for 10 institutional properties across the Region.
Also designed and constructed a ground-mounted solar PV array for a new Regional Facility.
Major Toronto Retailer (07-09)
Turnkey commercial installations of twelve 1.8kW wind turbines with 6kW of PV at multiple retail locations with custom mounting structures. In excess of $300,000 (Most systems net-metered)
Community Project for Residential Upgrades (08-09)
Toronto - Install 2.8kW PV system, Design & Install 3.6kW Solar Thermal system
Ottawa - Design & Install PV system; Design & Install Solar Thermal system
Windsor - Design and Install PV system; Design & Install Solar Thermal system on three residences
Markham Residence (09)
Turnkey installation of 6kW PV system RESOP (line side) and 7.2kW Solar Thermal system.
Mission Society (09)
Turnkey installation of 10.8 kW Solar Thermal system featuring a custom engineered 45 degree non-penetrating ballasted mount.
Private Student Residences (08)
Turnkey design and installation of 108.0 kW Solar Thermal system on a new LEED Platinum certified nine story student residence. Custom mounting structures attached to vertical support columns providing clearance for roof mounted HVAC equipment.
City of Toronto, Ontario
Designed and constructed in excess of 180 kW of MicroFIT projects for the City of Toronto at 20 different municipal sites. Solar PV arrays were mounted with NorthGrid's proprietary and customized mounting solutions.
Ontario Place, Toronto
Designed and installed one of the first grid-tied PV systems in Canada at Ontario Place in 1983 to demonstrate the technology. Although now considered modest at 3kW (208VAC, 1PH), it was an outstanding success and was producing its rated power after more than 20 years of operation!
Municipal Conservation Authority (07)
Turnkey design and supply of PV system for LEED (Platinum) and RESOP with custom designed wall-mount support structure and educational display poster.
Canadian Coast Guard (79-09)
More than 6,000 solar power systems designed and supplied for; lighthouses, shore-based navigational aids, ocean and fresh water buoys, RACONS. A major supplier for the Coast Guards power requirements with systems installed on coastlines, islands, offshore equipment sites. Major challenges which were satisfactorily addressed include; a highly corrosive saline environment, high moisture content, high wind loading, and security of equipment installations.
Environment Canada (85-09)
About 10,000 solar systems were supplied to power remote weather stations across Canada, including the Arctic regions.
Royal Canadian Mounted Police (88-99)
Mountaintop radio repeaters are powered with our solar power packages, including provision for extremely cold temperatures.
Transport Canada (86-02)
Solar powered, radio controlled, Aviation Obstruction Beacons were designed and installed at remote airports to provide safety in aviation. Approaching aircraft can activate the 20,000 candela flash beacons by selecting 122.8 MHz frequency and triggering by keying their microphones.
Department of Defence
Special power systems developed featuring highly reliable redundant configurations for remote, unattended operation. Some of these have been deployed within a few hundred miles of the North Pole. These are critical support systems and have proven to have exceptional reliability in an extremely harsh environment.
Oil & Gas Industries (85-present)
Thousands of solar power systems have been deployed in the oil & gas sector. These systems provide reliable electricity for SCADA, wellhead automation, communications, Cathodic protection, flare stack ignition and general instrumentation & monitoring.
INTERNATIONAL
West Africa
International business commenced in 1984 with the design and supply of two 24v PV power systems for a microwave communications system at the Manantali Hydro Power Station in Mali, West Africa.
PANAFTEL
Site visits to Abidjan, Cote d'Ivoire, Bamako, Mali and Dakar, Senegal combined with the submission of a competitive and technically superior bid resulted in being selected as a prime supplier of solar power systems for the $171m PANAFTEL project, a large telecommunications project carried out by CIDA (Canadian International Development Agency), from 1975 to 1994, in five francophone countries of West Africa: Senegal, Mali, Burkina Faso, Niger et Benin. (SR Telecom, Canac Telecom, BCI)
NGO Projects
Serving on the board of two Canadian based NGO Organizations provided opportunity to supply a number of PV systems in the Relief and Development sector. Several contracts were obtained from C.I.D.A. (Canadian International Development Agency) for the supply of solar water pumping systems, power for rural health clinics, village power and solar powered water purification systems.
Humanitarian
40 solar powered portable water purification units were designed and supplied for use by inhabitants of Sarajevo during the war since the water and sewage system was not functioning. Units were deployed at numerous locations throughout the city to avoid the formation of large crowds drawing the attention of snipers in the surrounding hills.
Zambia (01-present)
Design and supply solar powered water pumping system for 160-bed hospital and associated administrative staff at Chitokoloki Hospital. Supplies 10 cubic metres per day at a head of 60 metres. Forty-five thin-film PV modules are fed to variable frequency/voltage controller connected to 3 phase AC pump.
Also designed and shipped integrated hospital Operating Room power system featuring 48VDC, 4000 Ahr battery, with 3 Phase 400VAC 50Hz Inverter system. Solar capacity began at 20kW and has subsequently grown significantly. Designed to be reduce usage of traditional 108kW diesel generator.
Laos, SE Asia (09)
Awarded a contract by ABB for the design and supply of 48 volt DC photovoltaic system for the 1,070-megawatt Theun 2 Hydro Electric Project. PV system powers fibre-optic repeaters for SCADA network monitoring a 500kV transmission line near the Mekong River where the line crosses from Laos into Thailand.
To meet the unique environmental challenges of the site, the system features a 1,000 A-hr NiCad battery bank, custom regulation and control electronics, and elevated mounting structure to clear potential flooding during the monsoon season. Our personnel travelled to Laos in February 2009 to commission the system.
Philippines (95-02)
300+ PV systems of various sizes were designed and supplied to power a rural telecom network extending from north of Manila to the most southerly islands of Palawan, Sulu and Tawi Tawi. Main microwave repeaters require continuous 24v or 48v power, village terminals operate on 12v supplies. Custom controls, cabinets and structures were designed, manufactured and supplied. A major system design constraint was the need to accommodate the various modes of transportation to the sites, including small boats, aircraft, animal and human. Point-to-Multipoint microwave radio equipment now connects the capital to rural areas providing telephone service in several of the remote 7,107 islands due to the installation of reliable solar power systems. Training was conducted for the clients by our personnel both in Makati, Philippines and Montreal.
China
For the PTT, 14kW solar power plants were designed and supplied to microwave repeater sites in Guangdong Province to carry telephone traffic from Guangzhou to other cities in China. These 24v systems were solar-diesel hybrids but designed to rely entirely upon PV for their primary power source. Our personnel conducted technical training sessions in Hong Kong and Guangzhou, China with the PTT engineers responsible for the operation of the sites.
Additionally, stand-alone PV systems were supplied to 5 other provinces in China for communications applications.
Pakistan
Solar power plus medical equipment were supplied and installed by our personnel in a women's health clinic at Khaplu (elev. 8,400 ft (2,560 m) on the Shyok River in the restricted Northern Areas. In addition to the solar power system, lights, vaccine refrigeration, stereo microscope and audio/video training equipment was installed. The clinic provides medical services and health education for the female population among the 200,000 Balti people living in the remote valleys of the Karakoram mountain range.
Khaplu is the capital town of the Ghangche District of northern Pakistan. Lying 103 km (64 miles) east of the town of Skardu, it was the second-largest kingdom in old Baltistan. It guarded the trade route to Ladakh along the Shyok River. The town is a base for trekking into the Hushe valley which leads to Masherbrum and K2 mountains. Most of the people in the town speak Balti language.
Indonesia, South Sumatra
Forty-five solar power systems were designed, assembled in Canada and supplied to the Railway Corporation in South Sumatra to provide communications for rail transportation. The systems varied in size and comprised 12v and 48v configurations.
Kenya Commercial Projects
Over 450 solar power systems were designed and supplied for rural communications network projects in the Maasai Mara, Tsavo, Kericho and Lake Naivasha regions. These multi-year contracts included a variety of system configurations and sizes. Telephone service was extended to all of the safari lodges and rural villages. Our personnel travelled extensively throughout Kenya providing technical support and training to the client.
Kenya NGO Projects
A variety of solar and solar-diesel hybrid power systems have been provided for various applications, including; water pumping systems, health care clinics, school power systems.
Tanzania
TRC (Tanzania Railway Corporation) required a communications system from Dar Es Salaam to Mwanza. Customized communications solar power systems were supplied to meet the clients' requirements for security and redundancy. The solar arrays were mounted 7m high on specially designed torque tubes rendering them virtually vandal proof. The charge controllers were custom designed with dual circuitry connected to parallel, redundant battery banks. Built in transfer switches enabled communications system to remain powered while the opposite battery bank is serviced. Systems proved so superior to previous installations from others that additional equipment was ordered.
Zimbabwe
A series of solar-powered health clinics were set up in the northern region near the Zambezi River and along the border of Mozambique. Lighting, vaccine refrigeration and radio communications were all powered by solar. Systems were commissioned by our personnel.
Democratic Republic of Congo (Zaire)
Numerous solar power and solar-diesel hybrid systems have been designed and supplied for various applications including; a solar communications system for the SNCZ railway from Kamina to Ilibo, medical clinics, schools, water pumping, etc.
Nigeria
Rural solar water pumping systems for 13 remote villages were designed and installed. Fully automatic operation designed to provide the daily potable water requirements for each inhabitant. Systems require minimal maintenance and are highly reliable. (EDO State Government)
Senegal, Mali, Niger, Burkina Faso, Benin, Ghana (88-00)
Hundreds of systems were supplied to power the PANAFTEL and other telecom networks across West Africa.
Morocco
80 remote villages in the Anti-Atlas mountain area have fresh water thanks to solar-powered pumping systems which were designed, fabricated and supplied under a CIDA financed program. Each system features a solar array, DC-AC inverter producing a variable frequency/voltage output, vertical turbine AC motor pump, and storage tank with distribution system. A local spares depot centre was established to provide long-term product and technical support for the project. Our personnel provided on-site training for the operators.
Conakry, Guinea (88,95,03)
Solar Power Systems were supplied for a railroad microwave communications system. Bauxite mining is an important industry requiring reliable power supplies.
Egypt
Twelve solar systems featuring NiCad batteries were supplied to power SCADA equipment along an oil & gas pipeline through the desert. Systems were designed to withstand temperature extremes and environmentally hostile conditions as encountered in desert locations.
Trinidad & Tobago
Solar power systems have been designed and supplied to offshore oil & gas platforms to power SCADA and navigational equipment. This includes radio telemetry and visual navigation beacons.
Anguilla / Guyana
Solar powered, NDB (Non-Directional radio Beacons) were designed and installed at airports in Anguilla and Guyana for aircraft navigation purposes.
Brazil
Twenty-five Solar Power packages were designed for VSAT communications equipment located at remote locations throughout the Amazon rain-forest.
OEM Partners
We continue to supply OEM partners regularly with application-specific PV systems tailored to their equipment needs. One such partner has shipped to over one hundred countries powering various equipment, such as seismic sensors and communications in some of the remotest places on earth.